The Board of Directors has the fundamental responsibility for the operations of PCDfc. As a result, the Board's duties and responsibilities must be discharged in a fiduciary manner and free of any potential conflict.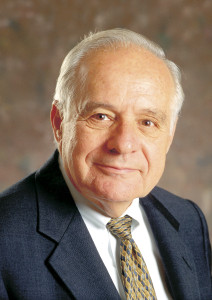 Albert Boscov
(1929 -2017) Founder
Mr. Albert Boscov, founder of PCDfc and former Chairman (2009-2017). As a philanthropist, he was a valued leader in the Reading area community, he created thousands of new jobs through retail, office, industrial and cultural development, through his non-profit organizations and department store chain.
Adam Mukerji
President & CEO
Adam is a founder of PCDfc and took over its helm full time in 2018. He has over 35 years of banking and economic development experience. Working closely with Federal, State and Banking partners in structuring SBA 504 loans, he has helped scores of small businesses prosper while creating jobs and helping their local communities.
Early in his career, he worked for a large international bank that gave him the opportunity to travel all over South East Asia and Europe. He has used his knowledge of international trade financing to encourage small businesses to take advantage of world markets by using SBA's export financing programs.
He considers himself privileged for having had the opportunity to work closely with Al Boscov in not only establishing PCDfc but also developing and financing several high profile economic development projects in the City of Reading while he was the Executive Director of the Reading Redevelopment Authority.
Before being lured to Reading by Al Boscov, Adam served as Director of Commercial Lending for the New Jersey Economic Development Authority in Governor Christine Todd Whitman's administration.
Cindy Tutoli
Servicing Manager
Cindy has been in the Customer Service / Servicing field for 22 years. Most recently in the CDC arena since her move from New Jersey to Pennsylvania 10 years ago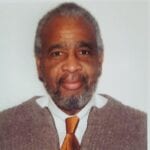 Tim Warfield, Sr.
Chairman
Retired Executive Director of the National Association for State Community Services Programs (NASCSP). Tim has an compelling background in economic development and revitalization program leadership. Tim is a founding member of PCDfc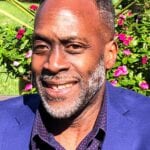 Tracy Fletcher
Vice Chairman
Vice President of Fulton Bank and a strong employment history in commercial real estate financing and commercial lending. Tracy is a founding member of PCDfc.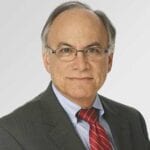 Jim Boscov
Board Member
Chairman and CEO of Boscov's Department Store, LLC with over 20 years experience at Boscov's he has held multiple positions throughout the operations. He holds a Bachelor of Arts and Masters Degree from Tufts University. Mr. Boscov is a board member of the United Way of Berks County and the Berks County Community Foundation.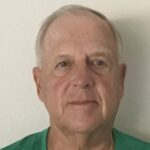 Larry Rush
Board Member
SCORE mentor for Berks Schuylkill chapter since 2006, and the go to guy for lending concerns. A retired Senior Vice President of National Penn Bank, servicing 45 years in the Commercial Department. He is currently active in many local organizations including Mt Penn Rotary and Boyertown Optimist International.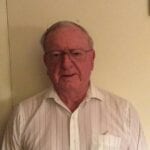 Robert (Bob) Fries
Board Member
Certified Counselor for SCORE, Tricounty chapter (Montgomery, Berks & Chester) in Pottstown. A retired Vice President in Commercial Lending from the now known as Wells Fargo Bank. Bob is currently active in volunteering to assist the Scottish Rite, Pottstown Kiwanis and Coventryville Cemetery Association.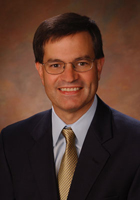 Charles (Chuck) Shurr, Jr.
Board Member
Attorney and Partner at Kozloff Stoudt, Chuck has an extensive background representing financial institutions and other creditors. Prior to practicing law, he served as a commercial loan and workout officer for a large regional bank for over 9 years. Chuck is an active member of the Pennsylvania and Berks County Bar Associations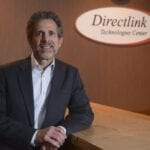 Joe Dufner
Board Member
Vice-President of Sales and Marketing at Directlink Technologies. Joe brings an extensive sales and marketing background to PCDfc with strength in relationship building, account management and mining of new clients; strategic thinking with an entrepreneurial spirit; proven ability to influence cross-functional teams; commitment to highest standards when building relationships with corporate partners.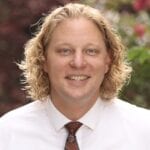 Kevin Schreiber
Board Member
President & CEO of the York County Economic Alliance. Kevin was the 95th Legislative District in York County and continues to be active in the York County through Habitat for Humanity, YWCA, York Housing Authority and on the board of Directors for Downtown Inc., Team PA, York county Convention and Visitors Bureau, Partnership for Economic Development in York County and YorkArts.commitment to highest standards when building relationships with corporate partners.
Raymond H. Melcher, Jr.
Board Member

Mr. Melcher provides M&A Advisory, business brokerage, strategic planning, and business performance consulting services. He has consulted for banks, insurance agencies, securities firms and other companies in various industries. He also has served as interim, part-time CEO or COO for several diverse companies. He previously served as Chairman, President, and Chief Executive Officer of Leesport Financial Corp. and its wholly-owned subsidiaries: Leesport Bank, Essick and Barr Insurance, and Madison Financial Advisors. During his tenure, Leesport grew from $200 million of assets to over $900 million. At Leesport, he presided over 11 acquisitions, divestitures, and joint ventures. In his career, he has been involved with more than 100 M&A transactions.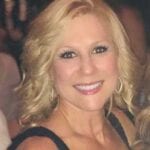 Carrie Lynch
Secretary
Housing Program Director of Our City Reading. A non-profit organization spearheaded by Albert R Boscov. Our City Reading was developed to curb the flight of residents and businesses from the City of Reading, by restoring abandoned homes and providing city residents with excellent low-cost housing. As Housing Director, Carrie is responsible for arranging financing needs for potential clients. She has an an extensive background in mortgage lending/underwriting.